VENUE INFORMATION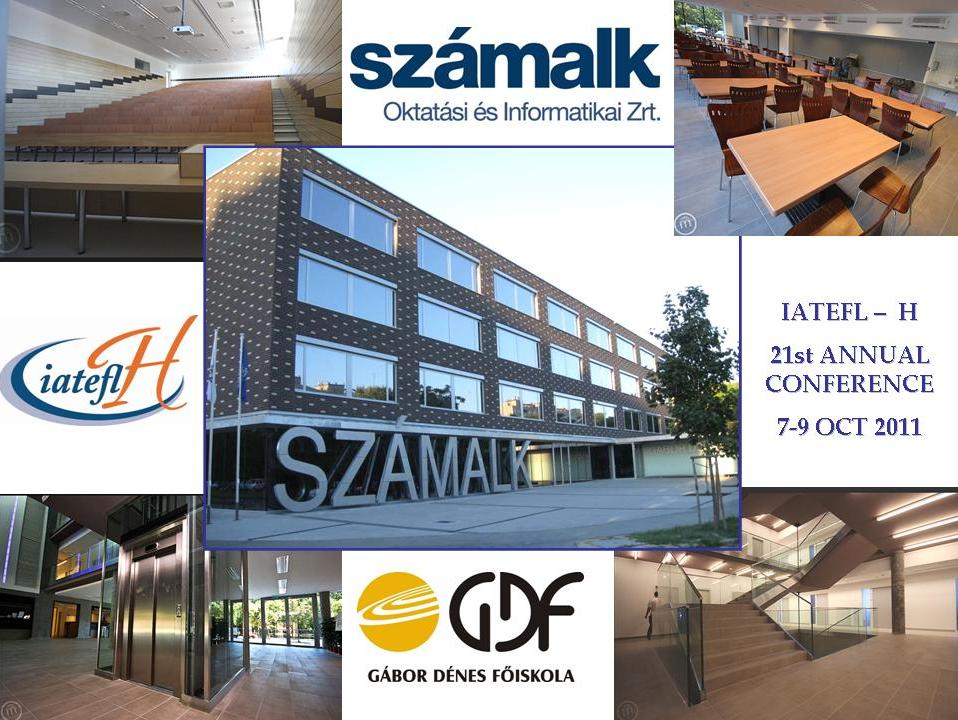 We are happy to inform you that we have found the perfect venue for our conference in October.
The 21st IATEFL Hungary will be held in Kelenföld, in the South Western part of Budapest.
The brand new buildings of SZÁMALK Zrt, Gábor Dénes Főiskola and SZÁMALK Szakközépiskola will be hosting the event.
Please view the Slideshow or the PDF file to get to know the venue.
ADDRESS
39 Mérnök u. Budapest 1119
HOW TO GET THERE
From the city centre from the direction of Fehérvári út
Take Tram 18 in the direction of Savoya park, get off at Hengermalom út
Take Tram 47 in the direction of Budafok, get off at Hengermalom út
Take Tram 41 in the direction of Kamaraerdei Ifjúsági Park, get off at Hengermalom út
From Kelenföldi Pályaudvar (Kelenföld Railway Station) from the direction of Etele út
Take Bus 103 in the direction of Népliget, get off at Kelenföld Városközpont
From Népliget Bus Sation from the direction of Etele út
Take Bus 103 in the direction of Kelenföldi Pályaudvar, get off at Kelenföld Városközpont
From the city centre from the direction of Tétényi út
Take Bus 7E, 173E in the direction of Kelenföldi Pályaudvar, get off at Kelenföld Városközpont
Take Bus 7 (in the direction of Albertfalva), 173 (in the direction of Újpest), get off at Kelenföld Városközpont